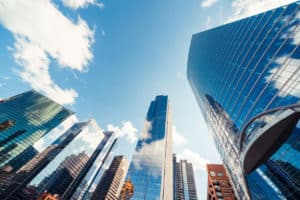 Crypto market maker B2C2 appointed former global chief operating officer of fixed income at Citadel Securities, Nicola White, as group chief executive officer. White has been promoted to the position after serving as chief executive officer, USA for B2C2 over the last year. She replaces Phillip Gillespie, who will step down from the role to focus on a ventures role with SBI, the Japanese financial group which acquired B2C2 in 2020. Before joining B2C2, White spent five years at Citadel Securities, most recently serving as global chief operating officer of fixed income. Prior to that, she was global head of electronic markets within the fixed income division at Morgan Stanley.
Baton Systems appointed Alistair Griffiths as its new director of EMEA sales. Griffiths joined from FIS Global, where he served as senior sales executive of post-trade solutions, responsible for sales in the UK, Channel Islands and the Netherlands. He brings considerable experience to Baton Systems, having also previously served at BNY Mellon and BlackRock. Most recently, he served as BNY Mellon's vice president, relationship manager and prior to that, served as production manager at BlackRock. Based in London, Griffiths reports to Alex Knight, global head of sales, with a focus on new business acquisitions across all Baton solutions in the region.
Goldman Sachs appointed Adesh Choraria as an executive director in equity sales. Choraria joins the investment bank from Morgan Stanley, where he held an equity derivatives sales position for five years. Prior to that, he served at Deutsche Bank for three years in a similar role. Earlier in his career, Choraria spent nearly a year at Knight Assets & Co. in a global equities position, and before that, served in another equity derivatives role at Commerzbank AG.
Plato Partnership added UBS Asset Management's Lynn Challenger to its board of directors. Challenger holds over 25 years' experience in capital markets, multi-asset trading, technology, best execution and investment operations. He currently serves as managing director, global head of trading and order generation at UBS Asset Management, where he has spent the last six years. Prior to that, Challenger spent nearly a year at Bridgewater Associates as head of execution – trading. Challenger also previously served on the board of directors at San Francisco-based, non-profit organisation, March of Dimes.
Trading software and liquidity services provider Finalto named Andrew Biggs as group head of risk and trading. Biggs has been promoted to the role after serving as head of liquidity and systematic market making at Finalto since May 2018 – a position he maintained after the acquisition and rebrand of CFH Clearing to Finalto. Before joining CFH Clearing, Biggs served as head of liquidity and risk analysis at IS Prime, and prior to that, held the position of head of electronic trading solutions at the firm. Earlier in his career, Biggs served in an institutional sales role at Sucden Financial and before that as a sales and relations executive at ICM Capital before eventually assuming the role of UK sales and relations manager.
Melbourne-based superannuation fund, AustralianSuper, appointed Nina Marsh as a senior equity dealer. Marsh joins the firm from Liberum, where she spent the last 14 years, most recently as an equity sales trader. Prior to that, she spent eight years at Deutsche Bank, serving in the same role.