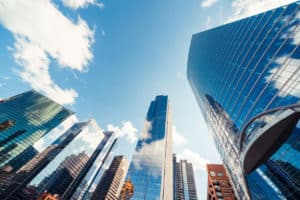 Euronext promoted Massimo Giorgini to the role of head of Italy, equity, derivatives, structured products and buy-side sales. Giorgini was promoted to the role after serving at Euronext for the last two years, initially joining as head of equity and derivatives markets business development. Before joining Euronext, Giorgini spent 13 years at the London Stock Exchange Group, most recently as head of equity and derivatives markets business development. Previously, Giorgini spent two years at Borsa Italiana – before its acquisition by Euronext – in an equity and derivatives markets business development role.
Virtu Financial expanded its execution services team with the appointment of Leon Mouzourakis. Mouzourakis joined Virtu Financial from Liquidnet where he spent the last four years, most recently as head of equity platform distribution and execution consulting. Previously at Liquidnet, Mouzourakis served as head of electronic trading distribution, EMEA and prior to that, held a role in algo business development. Before joining Liquidnet, Mouzourakis spent five years at Morgan Stanley, most recently serving in the equities division at Morgan Stanley Electronic Trading. Elsewhere in his career, Mouzourakis held an electronic trading position in Goldman Sachs' equities division, following serving as a business analyst and junior developer in the firm's equities technology division.
ION Markets named Bruce Bland as its new head of electronic trading. As part of his new role, Bland will manage the design and development of both the ION Markets global algorithmic suite, as well as its market connectivity solutions. Bland was promoted to the role after initially joining ION Markets in 2019 as head of European product marketing. Following that, he assumed the role of head of equities product marketing in July last year. Before joining ION Markets, Bland spent 22 years at Fidessa Software – before its eventual acquisition by ION – most recently serving as its head of algorithmic research.
XTX Markets appointed Charlie Whitlock as head of Americas distribution, effective from 3 April. Based in XTX's New York office, Whitlock will be responsible for growing XTX's single dealer platform business in the US. He brings 25 years of experience in financial markets to the firm, joining from Credit Suisse, where he most recently served as managing director, head of America's advanced execution services (AES) sales. Prior to that he served at ITG and JP Morgan where he was head of America's electronic sales. Earlier in his career, Whitlock held a senior algorithmic trading role at Merrill Lynch and an institutional sales position at Bloomberg.
Stone X Group promoted Thomas Friesleben to the new position of managing director to oversee the growth of its Stone X Pro division in EMEA. Friesleben originally joined Stone X in 2021 as in a senior sales position for Stone X global payments. Prior to joining Stone X, he spent several years consulting in the DMCC, UAE with a focus on bespoke treasury and banking solutions for institutional and corporate clients. Before that, he spent two years at Credit Suisse AS Dubai, responsible for ultra high-net-worth individuals (UHNWI) and corporate structured solutions. Friesleben began his career at Deutsche Bank AG, serving in a variety of roles in Germany, Singapore and Dubai, including head of corporate treasury solutions for Middle East and North Africa.
Fixed income investment banking boutique KNG Securities appointed EM specialist Cagri Kutman in a senior fixed income sales position within its credit trading team. Kutman's appointment comes as part of KNG's strategy to expand in emerging markets. He joins the firm from Morgan Stanley, where he spent just over 10 years in both London and Istanbul, most recently as senior vice president within cross asset sales. Prior to that, Kutman spent four years at ABN AMRO in Istanbul, working on sales of multi-asset products, where we gained insights into Turkish markets.