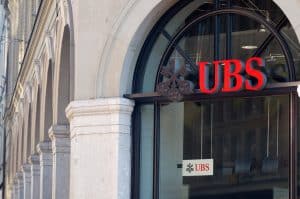 After a weekend of reports that a deal for UBS to acquire Credit Suisse was on the table – where it was suggested the price could be anywhere from $1 billion to upwards of $2 billion, along with plenty of support from Swiss authorities – an agreement was officially announced at roughly 19:00 GMT by the Swiss National Bank, before both banks issued their own statements within 30 minutes.
The Swiss National Bank said on Sunday evening that the takeover provides a solution "to secure financial stability and protect the Swiss economy in this exceptional situation". Because of this, Swiss authorities made the decision to bypass a shareholder vote on the deal – sidelining the likes of Saudi National Bank and the Qatar Investment Fund from having a say the decision.
Credit Suisse shareholders will receive 1 UBS share for every 22.48 Credit Suisse shares held, equivalent to CHF0.76/share for a total consideration of CHF three billion [$3.25 billion]. 
It then emerged that there would be a "complete write-down of the nominal value of all AT1 shares of Credit Suisse" in the amount of around CHF 16 billion. When questioned later on the decision during an analyst call, UBS did not engage in conversation beyond that fact that "it's just the order in which things work. FINMA took that decision."
The Bank of England, ECB along with the Federal Reserve and US Treasury, all issued statements supporting the action taken by Swiss authorities and stated their own respective banking sectors' stability.
During an analyst call held at 21:00 GMT, there were many takeaways, however the main points were that: UBS did not initiate discussions but said the deal is attractive to its shareholders, it plans to de-risk and downsize Credit Suisse's trading operations, and that the deal is expected to close in the second quarter of 2023.
During the same evening, The European Central Bank (ECB), Bank of England, Federal Reserve and others announced a coordinated action to enhance the provision of liquidity via standing US dollar liquidity swap line arrangements; in a bid to ease pressure on the funding market amid the current banking turmoil.  The Bank of Canada, the Bank of Japan and the Swiss National Bank also joined in a bid to improve the swap lines' effectiveness in providing US dollar funding by increasing the frequency of 7-day maturity operations from weekly to daily. Daily operations commence on Monday, 20 March 2023, and will continue at least until the end of April. 
In the short-term, Credit Suisse employees have been told there is no immediate change to clients or day-to-day operations, and had to report to work as usual on Monday 20 March.