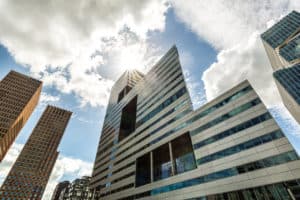 Liontrust Asset Management selected one of its multi-asset traders to co-lead the trading desk alongside Matt McLoughlin who is taking on a new role within the organisation. Martin Hendry, who has been part of firm's multi-asset desk for the last six and a half years, ascends to the position of deputy head of trading. Current lead McLoughlin becomes chief commercial officer after spending the last seven and a half years with the asset manager, joining in 2015 as a senior trader. He will retain overall responsibility for the trading desk. McLoughlin joined the asset manager from Legal & General Investment Management (LGIM) after also previously serving at RAB Capital, AIG, and HM Treasury. Hendry also joined Liontrust from LGIM after previously spending three years as a junior trader at Gruss Asset Management and a year at JP Morgan Chase as a corporate actions analyst.
Northern Trust appointed Sonia Davies as senior vice president of Integrated Trading Solutions (ITS), the firm's outsourced trading business. Davies will serve as senior relationship manager covering ITS clients and service providers. She joined Northern Trust from Enfusion, where she served as EMEA head of partnerships and alliances. Earlier in her career, Davies spent seven years at Credit Suisse, most recently serving as director of prime services – offering consulting services within that sector. Elsewhere, she served at Jabre Capital Partners
Hedge fund Millennium appointed Utkarsh Khandelwal as an emerging market equities analyst. Khandelwal joined from Morgan Stanley, where he spent the last 13 years, most recently serving as vice president, Asia equity sales for the past four years. Prior to that, he held the position of India specialist for institutional equity sales. Elsewhere in his tenure at Morgan Stanley, Khandelwal held research associate positions in both the internet and media sector as well as in India equity strategy. Khandelwal began his career as an analyst for loan syndication at Bank of America Continuum.
Investment bank Mediobanca named former KBW equity sales trader Jason Robins as its new executive director of sales trading. Robins began his career at Fox-Pitt, Kelton where he spent seven years as an equity trader. He then joined boutique investment bank and broker-dealer KBW, where he served as an equity sales trader. Following that, Robins spent nine years at Autonomous Research, where he held an equity sales trading position. He later re-joined KBW, where he most recently served as a pan-European equity sales trader.