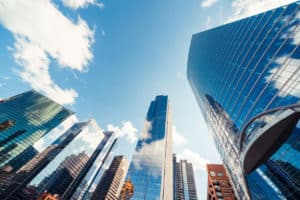 Goldman Sachs has expanded the remit of its Visual Structuring tool capabilities to include equities, crypto and precious metals.
The expanded tool which uses natural language input now covers 2,200 equities.
Available via the bank's institutional client platform Marquee, Visual Structuring allows for indicative price discovery and trade idea generation in options by allowing clients to assess price variations, scenarios, run back testing analysis, and collaborate with colleagues.
Goldman launched the tool for foreign exchange in September last year.
Alongside the expansion of asset classes, additional features now include use of machine learning technology for faster pricing of certain exotics, natural language inputs and group sharing. Goldman has also today announced the launch of Android and web versions of the tool.
"This level of innovation introduces a new paradigm that changes the way traders can price derivatives," the bank said in a press release.