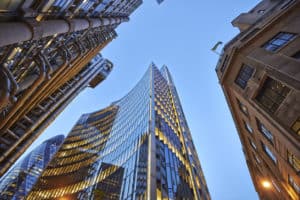 S&P Global Market Intelligence appointed Carl James as head of fixed income, part of the firm's Global Markets Group. James joined the firm from Pictet Asset Management, where he served as global head of fixed income trading for the past seven and a half years. Before joining Pictet, James spent nearly seven years at BNP Paribas Asset Management as global head of fixed income and FX dealing. Prior to that, James served as global head of dealing at Henderson Global Investors. Earlier in his career, he operated as head of Asia Pacific trading at UBS Global Asset Management and as head of international dealing, global programs and derivatives at Phillips and Drew Fund Management.
UK-based fixed income investment banking boutique KNG Securities appointed LATAM specialist Chrisitian Laloe as head of debt capital markets and special situations in Latin America. He joined from Globex Advisory, where he advised Brazilian corporates on solutions to optimise their capital structure. Earlier in his career, Laloe served within BTC Pactual's proprietary trading desk. According to the boutique bank, Laloe's experience in the LATAM region will be important for the firm's growth and its strategy to expand in emerging markets.
Man Group's current chief executive officer Luke Ellis has announced his retirement, with Robyn Grew set to replace him effective from 1 September 2023. Grew currently serves as president of Man Group and a member of the senior executive committee, based in the US. She has spent the last 14 years at Man Group, having previously managed the solutions business, overseen trading and execution, alongside serving as group chief operating officer, head of ESA and general counsel. Before joining Man Group, Grew held senior positions at investment banks Barclays Capital and Lehman Brothers, as well as at LIFFE which has since been renamed as ICE Futures Europe. As part of the new role, Grew will relocate to the UK while still continuing to spend a large proportion of her time in the US, given the firm's presence there. Ellis will continue to serve as chief executive and remain an executive director of Man Group until 1 September 2023 to allow for an orderly transition and oversight of the firm's 2023 interim results.
Mediobanca appointed Mario Crovato as its new co-head of fixed income sales. Crovato joined the bank from UniCredit, where he spent the last nine years. Most recently, he served as head of markets for the UK, US and Asia – after previously serving as co-head of markets for the same regions. Elsewhere in his tenure at UniCredit, Crovato spent two years as head of markets US, based in New York. Prior to that, he was global head of rates sales, based in Milan. Crovato initially joined UniCredit as managing director, head of fixed income and credit sales for Italy. Before joining UniCredit, he spent several years at Barclays, Merrill Lynch, Deutsche Bank and Banca IMI. Earlier in his career, Crovato held fixed income sales positions at Rasfin Sim and Banca Commerciale Italiana.