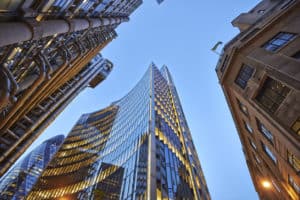 Jefferies' head of outsourced trading for the US, Brett Finer, left the firm after nearly five years. Before joining Jefferies, Finer spent two years as a director of equity trading for trading solutions provider Tourmaline Partners, and a combined five years as a trader at JAT Capital and Kensico Capital Management. Earlier in his career, Finer spent six years at Shumway Capital Partners as an assistant controller and later as a trader, and four years in trade support at Fidelity Capital Markets. Finer's next role is yet to be disclosed.
Proprietary trading firm OSTC's chief executive officer, Lee Hodgkinson, departed to join the Saudi Tadawul Group. Hodgkinson joined the exchange operator as its group chief strategy officer after spending the last four years as chief executive at OSTC. Prior to joining OSTC in 2018, Hodgkinson spent four years at Euronext as chief executive of its London business and as head of markets and global sales. He also spent six years as chief executive officer at Euronext-originated dark pool, SmartPool Trading. Earlier in his career, he spent four years at NYSE Euronext as a senior vice president and head of sales and client coverage for EMEA and APAC and in various roles across SIX Swiss Exchange, the Cayman Islands Stock Exchange and the London Stock Exchange.

Liquidnet's former head of business development for EMEA, Dan Squires, left the firm to join artificial intelligence (AI) fintech Imandra in a similar role. Squires was appointed as a vice president of sales at Imandra after spending the last five years with Liquidnet, now part of interdealer broker TP ICAP. Previously in his career, he served as a managing director and head of hedge fund coverage at Citigroup and held roles at Bank of America Merill Lynch and quantitative hedge fund, GSA Capital.
FX liquidity analytics firm FairXchange, part of United Fintech, appointed Martin Bradford as chief operating officer. Bradford joins FairXchange from London Stock Exchange Group (LSEG), where he most recently served as solutions business director with the firm's data and analytics division – responsible for leading, transforming and delivering solutions with data platforms and services. Before that, Bradford held various senior positions in the financial services divisions at Google Cloud and Microsoft. In addition, he brings considerable experience in FX prime brokerage and sales to FairXchange, having served at global investment banks including Credit Suisse, Morgan Stanley, RBS Global Banking and Markets, and JP Morgan Chase & Co.