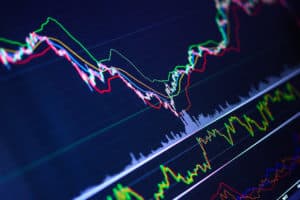 Dutch pension fund manager PGGM has become the latest major buy-side institution to join the data pooling network Glimpse Markets ahead of its launch later this year.
The start-up network aims to increase the control buy-side firms have over their data and bring democratised transparency to the market via its data sharing platform.
"We're empowering the buy-side to control, own and monetise the data they generate while at the same time bringing much-needed transparency to the bond markets," said Glimpse Markets founder and chief executive Paul O'Brien in an update on social media. "The addition of PGGM to our buy-side network brings us one step closer to launch."
The network has continued to gain ground with the buy-side recently, with PGGM joining supportive firms Allianz Global Investors, Bluebay Asset Management, Carmignac, Cowen, Exoé, Federated Hermes, First Sentier Investors, Groupama Asset Management, Invesco, Jupiter Asset Management, Liontrust Asset Management, Natixis TradEx Solutions, NN Investment Partners, Quoniam Asset Management and Union Investment, among others.
Glimpse launched its 'data dividend' model in June, which offers an incentive scheme to users, awarding them a dividend for the information that they share based on the number of trades and total volume.
The network also partnered with trading systems provider TORA earlier this month to give buy-side users of its order and execution management system (OEMS) the ability to view and contribute execution data at the point of trade.
"Integrating with the leading technology vendors in our industry is essential to ensure the Glimpse dataset fits seamlessly into a buy-side client's existing workflow so we're very grateful to be partnering with a forward-looking company like TORA who embraces new initiatives like Glimpse," said O'Brien in a statement earlier this month.