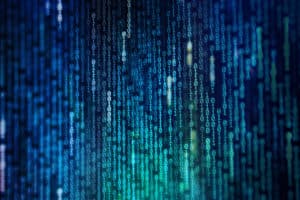 Almost all buy-side firms have their sights set on integrating data science into their investment processes in the next two years, a Northern Trust survey has found.
Of the 300 global asset management firms across North America, Asia Pacific and Europe, the Middle East and Africa surveyed, 98% of them were already using or planning on using data science and decision support tools to optimise their performance.
"This survey shows asset managers are aware of the need to implement a digital operating model that enables efficient and safe growth, but at the same time are rightly focused on the imperative to spend scarce capital wisely," said Paul Fahey, head of investment data science (IDS) at Northern Trust.
"As evidence grows around the value of investment data science, asset managers are looking to their data to help them drive high quality outcomes so they can invest more effectively in their core activities."
The survey also found that while almost half of the respondents said they had a system to measure decision-making and data inputs, just 12% said they used a research management platform that was not spreadsheet-based.
Several major participants have launched data science-focused initiatives in the last year, as ongoing industry themes such as environmental social and corporate governance (ESG) that require the analysis of extensive data sets continue to concrete themselves in the market.
In the last year alone, BlackRock expanded the sustainable insights on its flagship Aladdin platform with the acquisition of a stake in data science firm Clarity AI in February, while JP Morgan Asset Management expanded the responsibilities of its Asia Pacific trading head to build out a data science team earlier this month.
Earlier this year, Northern Trust made an investment into cloud-based analytics platform Equity Data Science (EDS), as it looks to extend its Whole Office strategy. The deal will see the bank integrate EDS decision support tools with its core technology platform, providing the Chicago-headquartered custodian with new data science capabilities for institutional investors and asset managers.