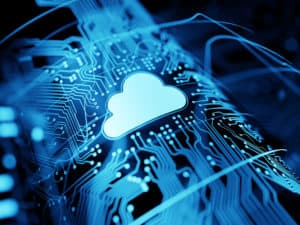 Broadridge Financial Solutions has expanded its data suite for asset management clients with a partnership with cloud solutions provider Snowflake.
The integrated platform offered by Snowflake gives users access to data storage and processing and analytics solutions via the cloud.
Broadridge said the partnership would allow buy-side users to aggregate their own data and data from third-party vendors into Snowflake's cloud platform for analysis.
"Data aggregation has continued to be a pain-point for asset managers. There is a strong and ever-growing need to interact with increasingly complex data sets from many sources with speed and efficiency, and our relationship with Snowflake will help our clients overcome these data challenges," said Eric Bernstein, president of Broadridge asset management solutions.
"This is a continuation of Broadridge's data strategy and strengthens our leadership position as a technology partner that can empower data-driven results for the asset management industry."

The partnership follows news in February that Snowflake had teamed up with buy-side giant BlackRock to power its Aladdin Data Cloud platform, with the asset manager also becoming a founding partner in its "Powered by Snowflake" program to address data access challenges faced by the investment community.

Investment bank State Street also teamed up with Snowflake in December last year to launch its front-to-back cloud-native Alpha solution aimed at enhancing its data management offering for buy-side firms.
"With Broadridge as a part of the Snowflake Data Cloud, asset managers will be able to work more efficiently and can have their data work harder for them, allowing for greater collaboration and better results," said Matt Glickman, vice president for customer product strategy for financial services at Snowflake.
This is the second partnership by Broadridge to the benefit of asset managers after the tech giant partnered with OpenFin earlier this month to deploy its operating system for financial desktops.
The move was aimed at boosting the productivity and efficiency of its trading and portfolio management solution available to asset managers, by giving them access to componentised apps with configurable layouts and intuitive workflows.