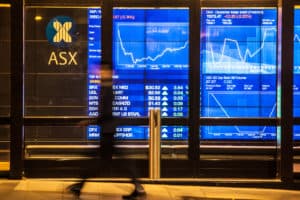 CME Group's TriOptima has expanded the global reach of its compression service with the addition of the Australia Securities Exchange (ASX) to its network of trading venues.
ASX will utilise its triReduce solution, allowing clearing banks to remove bilateral trades from mismatched cash flow dates, as well as, offset trade populations to reduce their exposure and the size of their over the counter (OTC) cleared derivatives portfolios.
"Compression services lower costs and drive operational efficiency for users of OTC derivatives," said Allan McGregor senior manager for rates at ASX.
"In partnership with TriOptima, ASX has invested in this critical service for our OTC clearing customers who are looking to reduce operational risk and lower capital costs in accordance with domestic and global capital requirements."
Demand for compression services from participants has risen significantly in recent years as they attempt to lower capital costs associated with balance sheet-intensive derivatives.
TriOptima's service has subsequently become increasingly popular, completing its first triReduce SONIA benchmark compression cycle in October and its first Japanese Yen compression in December last year.
Other compression service providers also saw an uptake in the use of their services in 2020, with Quantile completing a record USD compression run at LCH on 17 April that eliminated a significant $7.2 trillion, the largest single compression run at the clearing house in two years.
"[The addition of ASX] further expands the list of clearing houses that TriOptima partners with, and is testament to our truly global service," added Philip Junod, senior director, triReduce and triBalance business management, CME Group.
"Regardless of where in the world market participants choose to clear, they can be confident of compressing their OTC trades to better manage their exposures."