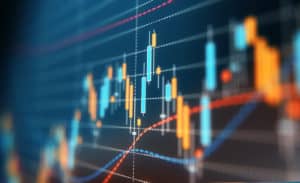 Quant Insight (Qi) has partnered with Symphony to offer macro-based insights to Symphony's global financial community.
RETINA (Real time Notifications and Alerts), a trade BOT built by Qi, will exist on the Symphony platform and push succinct macro-based insights into its chat rooms.
Based on users' profiles and interests, real-time push notifications will be tailored to each user.
In addition, RETINA can be pinged by users to request updated charts for any security.
In the coming weeks, a tracking feature will be released that will enable users to track securities of interest in real time and be notified in case of significant shifts.
By using RETINA, macro-based valuation anomalies will be altered to Symphony users, alongside any changes in key macro drivers and shifts in underlying trends covering 6,000 market instruments including indices, sectors, stocks, FX, rates, futures, commodities, and cryptocurrencies.
To ensure users are only notified on significant shifts, updates from the trade BOT will be relevant, timely and sparse, with typically only two to five notifications a day, compressing millions of publicly available data points into essential daily insights.
"At Quant Insight, we understand that asset managers are inundated by torrents of information, including news headlines, emails, messages and tweets. Turning this information into actionable knowledge is a major problem. By using scientific and industry proven quant insight tools, RETINA converts information to knowledge in real time and increases transparency to help investors make sound investments and formulate accurate trading strategies," said Mahmood Noorani, co-founder and chief executive of Quant Insight.
"Our growing client base of institutional investors and world-renowned hedge funds and asset managers have been universally positive, and this new partnership with Symphony presents a unique opportunity for its platform users to gain cutting-edge insights into the macro-drivers impacting the securities that are of interest to them."