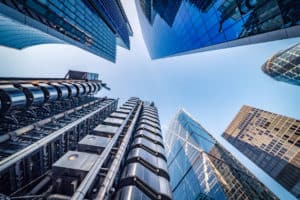 The head of algorithmic execution and veteran of agency broker Redburn has departed after 16 years to join RBC Capital Markets in a senior electronic trading position, according to an internal memo seen by The TRADE.
Bianca Gould has joined the equities business at RBC Capital Markets in London as MD and co-head of electronic EU sales and trading. She will head up the division alongside Chris Parker, who has been in the role since 2011.
In the new role, Gould will focus on expanding the electronic trading client base and developing existing client relationships. She will work closely with RBC Capital Markets' global execution group to further collaborate across asset classes.
Gould has been with Redburn since 2004 having held various roles within the European equities sales trading team, most recently as head of algorithmic trading. She was made partner at the firm in 2009 and remains the youngest partner appointed to date.
"This hire demonstrates our continued commitment to strengthening our client partnerships within Global Equities, and to the business growth in Europe. Please join me in welcoming Bianca and wishing her every success in her career at RBC," said head of European equity sales trading teams at RBC, Luke Mackaill.
Earlier this month, RBC Capital Markets said its traders developed a new electronic trading platform using AI technology in partnership with AI scientists. The Aiden platform uses deep reinforcement learning processes to adapt to changing market environments and execute trading decisions based on live market data.