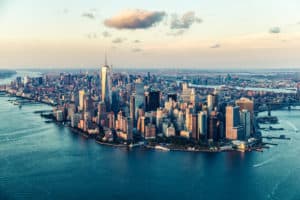 Liquidnet has appointed a managing director of electronic sales trading at the Royal Bank of Canada (RBC) to drive the growth of its institutional client servicing business in the US.
Anthony Victor joins Liquidnet as a senior execution consultant for the Americas responsible for leveraging its trading analytics, quantitative models, and innovative algorithms to deliver client services in the region.
Victor will be based in New York and report to Mike Capelli, head of execution and quantitative services for the Americas at Liquidnet. 
He joins Liquidnet from RBC where he has been managing director of electronic sales trading for more than 11 years. He was also previously co-head of the US platform at RBC overseeing electronic sales, market structure research and algo development.
Previously in his career, he spent 16 years at Merrill Lynch, joining the firm in 1993 as a vice president and leaving in 2009 as its head of US electronic sales trading after six years in the role.
"In an era where trading desks are asked to do more with less, our execution and quantitative services (EQS) group and the seniority of our team play a vital role in our ability to help our members seize trading opportunities and contribute alpha to the trading process," said Matthew Johnson, head of equities for the Americas at Liquidnet.
The ongoing expansion strategy at Liquidnet follows its acquisition by TP ICAP in March earlier this year for $700 million.
The deal expanded TP ICAP's electronic trading capabilities, combining the voice brokerage's high-touch derivatives and cash equities division with Liquidnet's platform for low-touch block cash equities.