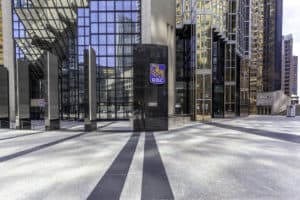 RBC Investor & Treasury Services (RBC I&TS) has partnered with State Street's analytics software vendor BestX to launch an FX transaction cost analysis (TCA) service.
The new TCA tool will be rolled out for clients using currency overlay services (COS) at RBC I&TS with FX TCA reporting to manage and assess execution performance of COS transactions.
"The partnership with BestX demonstrates our ongoing commitment to providing market-leading client experiences and raising the bar on execution transparency," said Mark Hogg, head of currency overlay services at RBC I&TS. "It also shows how we continue to provide clients with innovative and differentiated solutions and help them meet their oversight requirements." 
BestX provides pre- and post-trade analytics and launched its platform in 2016 and was acquired by Boston-based investment bank State Street in 2018 as the institution looked to expand its front-office tools. 
The analytics provider initially developed its platform for foreign exchange but has since expanded into fixed income amid increased demand from clients for a multi-asset TCA platform. 
After integrating BestX with its FX platform, FX Connect, State Street launched post-trade TCA for equities with the firm in July last year, with data analysis, report configuration and generation capabilities. 
"As the demand for transparency permeates through all layers of the FX market, BestX will work hard to help RBC continue to differentiate themselves through the provision of independent validation of the quality of their execution," said Ollie Jerome, co-founder of BestX.