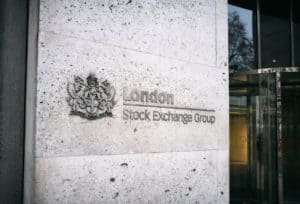 Refinitiv chief executive and group head of data and analytics at the London Stock Exchange Group (LSEG), David Craig, will step down at the end of 2021, the LSEG has confirmed.
Craig will remain on in an advisory capacity to the group until the end of this year to ensure a smooth transition following LSEG's landmark $27 billion acquisition of Refinitiv, which closed in January.
Chief product officer for LSEG's data and analytics division, Andrea Remyn Stone, will replace Craig as group head of data and analytics effective from 1 July.
"With credit to David, he took a long-term view when he first recruited Andrea. Her appointment reflects the leadership bench strength in place across LSEG and our emphasis on developing strong talent" said LSEG's chief executive officer, David Schwimmer.
Craig joined Refinitiv as founding chief executive and a board member in 2018 when the firm broke away from Thomson Reuters, going on to join the LSEG earlier this year following its $27 billion Refinitiv acquisition. 
Prior to this, Craig spent nearly 11 years at Thomson Reuters as president of its financial and risk business. He remains an advisory board member of several firms and organisations.
"From the original separation out of Thomson Reuters to completing the sale of Refinitiv earlier this year, I am enormously proud of everything we have achieved and the potential for the business as part of LSEG," Craig commented. 
"Now, with the integration firmly on track and a strong performance in our first quarter as a combined business, I will support Andrea with the leadership transition we have been preparing for."