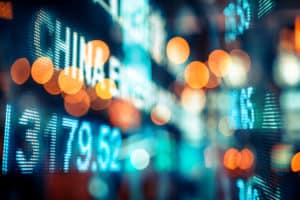 The London Stock Exchange Group's (LSEG) Refinitiv has expanded its electronic FX trading platform in Indonesia in a bid to accelerate the development of the emerging market.
Refinitiv Matching is the first interbank electronic marketplace for trading in Indonesia's Rupiah to launch in the region. The central limit order book offers real time credit screening, price discovery, liquidity and execution for foreign exchange traders.
Refinitiv said the Indonesian version of the platform includes new features to adapt to emerging markets clients and demand including better adaptability to regulation and improved liquidity.
"Refinitiv has had a presence in Indonesia since 1984 and we are strongly committed to supporting an efficient, transparent and resilient financial marketplace within the country," added Alfred Lee, managing director of data and analytics for Asia Pacific at LSEG. 
"The trust and active collaboration of the central bank and the banking community will contribute to a cost-effective and transparent interbank marketplace and is an important milestone in Bank Indonesia's plan to build an advanced national money market in Indonesia."
Participants are increasingly trying to find new ways into untapped emerging markets. AxeTrading was recently appointed the technology partner for the $217 billion bonds market in Indonesia in September.
The technology provider later went live with the Indonesia Stock Exchange to launch an electronic trading platform for bond trading on the secondary market.
"Bank Indonesia believes that financial market development requires efficient, reliable and resilient financial market infrastructures," said Destry Damayanti, senior deputy governor at Bank Indonesia. "Therefore, as a more advanced trading system, Refinitiv has to ensure its operational and system resilience as well as to always comply with Bank Indonesia regulations with regard to market operator."