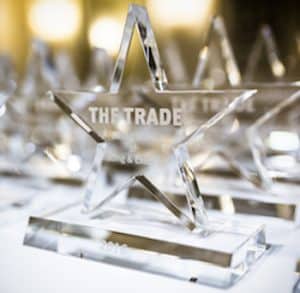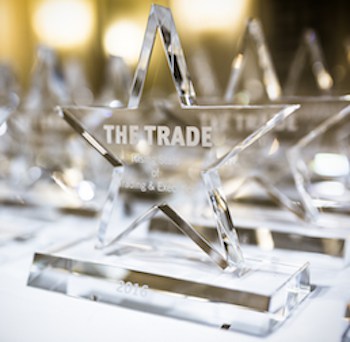 Adam Ottewill, equities & derivatives trader, HSBC Asset Management
Adam joined HSBC Asset Management in late 2015 as an equities and derivatives trader, also covering global developed and emerging markets, executing program and single stock trades via both low and high touch methods. Prior to this, he spent six years with Coutts, starting out as a funds dealer before taking on a role as an ISA equity dealer, and then as a dealer on the Coutts securities dealing desk, responsible for trade execution for multiple asset types across global markets. Adam holds certification for derivatives, securities and investment management from the Chartered Institute of Securities & Investment. His peers praised Adam's knowledge of the EMEA market structure post-MiFID II, teamwork and "excellent talent for innovation".
Colleen Sweeney, equity trader, FMR Investment Management
Colleen has been with FMR Investment Management, part of Fidelity Investments, since joining the firm in August 2011 as a business associate, before moving to an equity trading role in March 2013. She holds a BA in Government & Legal Studies, Environment Studies from Bowdoin College in Brunswick, Maine. Colleen has been praised by her industry peers as "a great ambassador for Fidelity" and for consistently looking for "ways to add value to the investment process and the most cost-efficient trading solutions".
Markus Bauer, former equity trader, Lazard Asset Management
Markus graduated with a Business & Finance degree from Cass Business School in 2013, securing an internship with Goldman Sachs which subsequently led to a full-time employment offer as an analyst. Markus then joined the buy-side with Janus Henderson, also in an analyst role, across the firm's EMEA and APAC operations, before taking on a role as an equity trader with Lazard Asset Management in September 2016, staying with the firm for three years. is currently a CFA Charterholder and is described by his peers as "diligent, humble and possesses an excellent understanding of the ever-changing equity market" and "one of the most talented buy-side traders".
Alex Jenkins, former head of European equity trading, Highbridge Capital Management
Alex graduated from King's College London with a BSc in Business Management before joining Knight Capital in 2007 as a European sales trader, covering institutions and hedge funds in both the UK and US markets. She then moved to Cantor Fitzgerald in a similar role before joining Highbridge Capital Management as its head of European equity trading, responsible for implementing investment decisions across public markets primarily in Europe, building out the firm's desk, providing specialty trading services, carrying out periodic broker reviews and managing relationships with portfolio managers. Alex has been commended as "bright star" for the industry who "will go far in the future".
Sam Barclay, macro execution trader, Moore Capital Management
Sam started his career in finance with BlackRock in mid-2008 as a portfolio analyst, overseeing the analytical coverage for the firm's European hedge funds, European specialist and Global equity portfolios. After obtaining a 1st class BSc from The London School of Economics and Politic Science in Economics, Sam joined Credit Suisse as an electronic sales trader in London, before moving to Hong Kong with the bank in late 2015. He then moved back to the buy-side with Nezu Capital Management in mid-2017, executing equities, swaps, options and convertible bond trades across APAC markets. Sam joined Moore Capital Management in March this year as a macro execution trader across the fixed income, equities, foreign exchange and commodities markets, and has been praised by his peers for his quality of execution.
This year's Rising Stars of Trading and Execution will be awarded during the cocktail reception at this year's Leaders in Trading awards ceremony.