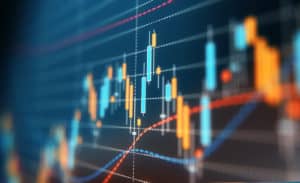 Futures broker and clearing firm, RJ O'Brien, has become the first client to adopt Broadridge Financial Solutions' post-trade platform to simplify its exchange-traded derivatives operations globally. 
The Broadridge platform will provide RJ O'Brien with a single platform for processing workflows and exception management rationalising processes that would have traditionally been conducted using two separate back-office systems in the US and the UK.  
Broadridge said condensing these processes onto one platform will reduce the complexity and the cost of running for RJ O'Brien. The single system can be used across all asset classes supported by the firm globally.  
RJ O'Brien is a long-standing client of Broadridge and is the first institution to integrate Broadridge's recently launched back-office platform for exchange-trade derivatives, according to Gerald Corcoran, RJ O'Brien chairman, and chief executive.
"We selected Broadridge as our strategic partner on this important infrastructure initiative to help us set a new industry standard for global derivatives processing,"Corcoran added. "We share a vision with Broadridge for service excellence, transparency, and an agile approach to meeting evolving and emerging business requirements."
Broadridge's latest agreement with RJ O'Brien follows the launch of an artificial intelligence-powered corporate bond trading platform in June, which was more recently integrated with the Charles River Investment Management System.
Broadridge's infrastructure processes on average more than $8 trillion in fixed income and equity securities trades per day.  
"Working with our platform, RJO will be able to capitalise on the latest technology innovations to meet market change requirements and help drive future growth and redefine its business," said Samir Pandiri, president at Broadridge International.  "It is a privilege to work with RJO, a globally recognised derivatives leader, to support and enable its global exchange-traded derivatives transformation strategy."