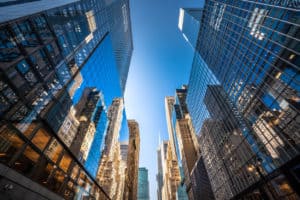 A former 15-year Citi veteran has joined futures broker and clearing firm, RJ O'Brien, as its new managing director EMEA in London. 
Emre Degirmenci joins RJ O'Brien from Marex Spectron where he has served as group treasurer for the past six years, overseeing treasury strategy and policy and managing group liquidity.
He brings more than 25 years of industry experience to the brokerage, after working with Citi for 15 years in treasury and risk management roles. Degirmenci also spent several years at the Royal Bank of Scotland as a portfolio manager and treasury positions.
"Emre brings outstanding experience, along with strong leadership skills that will benefit our talented team in London," said RJ O'Brien chairman and CEO, Gerald Cocoran.
"His track record in key senior management roles throughout his career will make him a valuable partner to our global functional leaders and staff on RJO's strategic growth initiatives, as well as ensure that we maintain the highest levels of client service and support for our large and growing European client base."
Degirmenci's appointment follows news that RJ O'Brien had acquired Dubai-based interdealer broker Lombard Forte Securities for an undisclosed sum. The deal will boost RJ O'Brien's presence in the Middle East and North Africa. 
"I have been extremely impressed with the commitment, quality, agility, and forward-thinking approach of RJO management and look forward to working with the entire team to service clients and grow the business," said Degirmenci. "I believe my background and experience can help forge a bridge between the US, Europe, and other global markets, and I'm thrilled to play a role in helping lead the regional and product expansion for this firm with a proud history of more than 100 years."