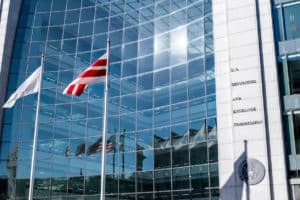 The US Securities and Exchange Commission (SEC) has voted to shorten the settlement cycle to one business day, with the implementation date set for 28 May 2024.  
Hester Pierce, a commissioner at the SEC, voted against the proposed timeline for making the switch, stating that a 28 May 2024 implementation date "could pose a risk to the market" and that the SEC "cannot afford a cavalier approach" to the implementation considering its potential impact on the industry.  

A second commissioner, Mark Uyeda, also voted against the proposals – suggesting an alternative date of 2 September 2024, giving the market more time to effectively prepare and to also coincide with Canada's switch to T+1 on the same day.  

Read More – The acceleration to T+1, where are we now? 

However, Gary Gensler, chairperson of the SEC and the two remaining commissioners, Caroline Crenshaw and Jaime Lizárraga, voted in favour of the proposals, with Gensler stating that he is comfortable with the proposals following discussions with the DTCC and other market participants.  
On his support for T+1, Gensler said he is behind the shortening of the settlement cycle because "it will reduce latency, lower risk, promote efficiency and provide greater liquidity to our market".  
Last month, the DTCC issued a document to help clients prepare for the transition to T+1, acknowledging that the industry is "halfway through a marathon" in its preparations.  
The document includes detailed information on testing cycles and schedules, DTCC's test environments and how to connect to them as well as suggested test scenarios which members can use to begin their own T+1 test plans.  
"The move to a T+1 settlement cycle has been an ongoing industry effort for well over two years," said Robert Cavallo, director, clearance and settlement, product management at DTCC. "We are halfway through a marathon and still have a long way to go, but now that 2024 is in sight – whether that ultimate date is determined to be March or September – we must move from planning and development to testing."