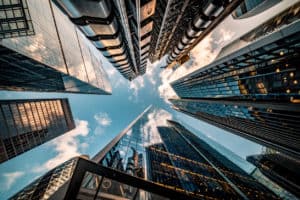 Headcounts at the largest investment banks globally dropped in 2020 while revenues surged to the highest in a decade, the latest Coalition Greenwich index has revealed.
The index found that headcount across the sell-side last year, driven by a 4% decline across equities, particularly in structured equity derivatives.
Elsewhere, fixed income, currencies and commodities (FICC) reported a 1% in headcount during the year, while investment banking divisions remained steady over the period.
Headcounts at investment banks have been in a steady decline in recent years, with figures from the Coalition Greenwich index showing a decrease from 51,100 employees in 2018 to 49,400 in 2019 and 48,700 in 2020.
At the same time, investment banks reported record growth in total revenues in 2020 following a significant 28% surge year-on-year to a total of $194.2 billion globally, the highest index revenues reported in more than a decade.
"After a slow start, there was a surge in trading revenues in Q2 amid the global reaction to the pandemic. Strong flows continued into the Q3 and parts of Q4. This was offset by weaker performances in financing and more illiquid parts of the market," said Coalition in its summary.
The index tracks the performance of the 12 largest investment banks globally including Bank of America, Barclays, BNP Paribas, Citi, Credit Suisse, Deutsche Bank, Goldman Sachs, JP Morgan, Morgan Stanley, Societe Generale, and UBS.
In May, the Coalition Greenwich index revealed that investment banks had reduced front-office headcounts at the fastest rate since 2014 in the first quarter this year. Equities business units saw the steepest headcount declines across all functions and products.