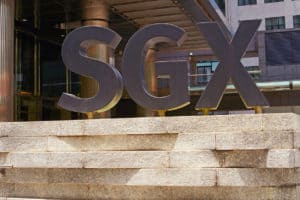 The London Stock Exchange Group's FTSE Russell and Singapore Exchange (SGX) have teamed up to develop a multi-asset index derivatives offering focused on Asian and emerging markets.
In a statement, both institutions confirmed that the strategic partnership will initially develop index derivatives on Asian and emerging markets single country and regional equity derivatives, as well as ESG and listed real estate index derivatives.
"Together with FTSE Russell, we have built one of the largest and most liquid FTSE equity index derivatives franchises for Asian markets," said Loh Boon Chye, SGX chief executive.
"With this expanded agreement with FTSE Russell, we will develop more unique tools to match evolving investor needs. FTSE Russell's leadership in the world of investable multi-asset products and ESG, together with SGX's leading position and unrivalled capabilities in Asian derivatives, will drive even greater impact and value creation for our customers."
Both institutions added that they will work together on global marketing, product research, and client adoption of the new derivatives, and collaborate in product and platform development between their information services divisions.
"We are delighted to expand our successful relationship with SGX with this new strategic partnership, which will help support growing client and investment demand across Asia for access to index-based listed futures and options markets as well as ETFs," said FTSE Russell chief executive, Waqas Samad.
"We also look forward to partnering with SGX to develop a range of index-based products to support the increasing need for sustainable investment solutions developed to globally recognised ESG standards, providing investors with further choice, diversification, and risk management opportunities for their portfolios."
The latest partnership expands on the existing FTSE offering on SGX, including index futures on the FTSE China A50 index and the local partnership index, FTSE Straits Times Index (STI). Earlier this month, SGX also confirmed plans to launch Asia's first international REIT futures based on the FTSE EPRA Nareit Asia ex-Japan index, and various other emerging markets Asia regional and single country futures based on FTSE Russell indices.