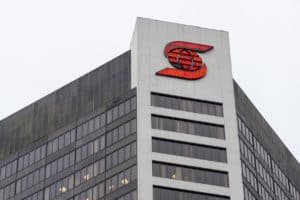 The Bank of Nova Scotia will pay a record $127.4 million penalty to settle charges issued by the US derivatives watchdog for metals market manipulation and making false statements.
The Canadian financial institution, which had been operating as a registered swap dealer, will pay the total sum of $127.4 million to settle two separate enforcement actions.
The actions include a $77.4 million penalty for allegations of spoofing and making false statements, and $50 million for violating dealer requirements and supervision failures.
The US Commodities Futures Trading Commission (CFTC) said in a statement the case has resulted in the largest ever civil monetary penalty related to spoofing, which is a form of market manipulation whereby traders bid and offer with intent to cancel before execution to impact prices.
The latest sanctions from the CFTC follow its initial sanction in 2018 when the Bank of Nova Scotia was alleged to have engaged in spoofing gold and silver futures markets. In that order, the organisation was required to pay $800,000.
However, the CFTC added that Bank of Nova Scotia had provided numerous false statements about the order entry identifiers that its traders had used to trade futures contracts related to the 2018 investigation.
"These record-setting penalties reflect not only our commitment to being tough on those who break the rules, but also the tremendous strides the agency has made in data analytics. Our ability to go through the electronic order book and look across markets has enabled the CFTC to not only spot misconduct, but also to uncover false and misleading statements," said CFTC chairman, Heath Tarbert.
"Over the last year, we have ushered in a new era of enforcement at the CFTC. Wrongdoers now have increasingly fewer ways to conceal their misconduct and face an even more unified front from civil and criminal authorities."