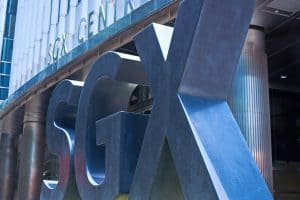 Singapore Exchange (SGX) has entered into a legal battle with the National Stock Exchange of India (NSE) weeks before launching its new Indian equities futures products.
The exchange operator said in a statement that it had been notified of an application made by the NSE for an interim injunction on the products, although SGX plans to go ahead with the launch in June.
"SGX has a responsibility to provide risk management tools for our global clients and ensure there is no disruption to the marketplace," Michael Syn, head of derivatives at SGX, commented. "Our new India equity derivative products are essential to enable institutional investors to maintain their current portfolio risk exposure to the Indian capital markets."
SGX was forced to launch its own Indian futures products following the suspension of its market data and indices by three major exchanges in India, including the NSE.
NSE, Metropolitan Stock Exchange of India (MSEI) and the Bombay Stock Exchange said in a joint statement at the time that the data products licensed to foreign exchanges has led to a migration of derivatives trading from the country.
Last month, SGX announced it would launch the new derivatives products for Indian equities in June to replace the flagship Nifty futures, which was thrown into doubt following news of the termination of the licenses.
"We have, from the onset, expressed to NSE that there is a need to maintain liquidity in the international India equity derivatives market, in order to connect international participants to Gujarat International Finance Tec-City (GIFT) – International Financial Services Centre (IFSC)," Syn added.
"We remain open to working with NSE and other relevant stakeholders to develop a solution that meets the risk management needs of global market participants."