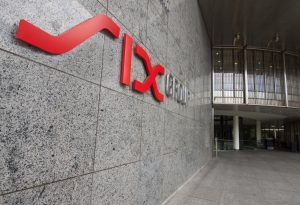 SimCorp has deepened its partnership with SIX to bring global reference, pricing and regulatory data to buy-side users of its investment management platform SimCorp Dimension.
The extended partnership with the data provider and exchange operator comes as part of SimCorp's open platform drive, aimed at building a network of FinTechs, cloud providers, custodians, and data vendors through open architecture to expand the offering of its investment management platform for the buy-side.
SIX is the first entity to integrate its native data feeds directly into SimCorp's flagship platform in a move that SimCorp said would give institutional investors greater choice and interoperability when dealing with inbound data.
"Opening up our platform to data vendors, alongside our other industry partners, demonstrates our intention to simplify access to market data, while driving successful business outcomes and sustainable growth for our clients," said Howie San, product manager at SimCorp.
"Ultimately this integration provides more choice and agility, all through SimCorp Dimension, to ensure front-to-back data consistency."
The integration extends an existing partnership between the pair who originally collaborated in 2019 to integrate SIX's Sanctioned Securities Monitoring Service into SimCorp's compliance manager module.
It's the second major data partnership announced by SIX in the last few months, after it partnered with AccessFintech in May to bring mutual clients Central Securities Depositories Regulation (CSDR) eligibility and penalty data ahead of the implementation of the controversial rules.
"This partnership not only provides the market with a range of enhanced data sources made directly available in SimCorp Dimension, but also makes the process more convenient and efficient for clients," said Sam Sundera, head of future business, financial information at SIX.