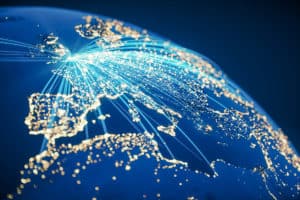 Trading and investment software provider SimCorp has merged its markets divisions in Europe to form a single integrated business in a bid to reduce complexity for its buy-side clients.
The merged EMEA unit will consist of SimCorp's markets division across Central Europe, Southern Europe and UK, Northern Europe, Middle East market units. SimCorp stated that while local markets remain a focus, the integrated EMEA unit will provide greater clarity for clients and increase operational efficiency.
SimCorp veteran, Hans Otto Engkilde, will head up the new unit as managing director. Engkilde has been with the firm for over 20 years, holding various management positions within the company. As head of the merged markets division, he will focus on growing SimCorp's front-office, data management, alternative investments, and client communication offerings.
"The merger of our EMEA units comes at a critical time for the buy-side industry, as many increasingly look for external partnerships to address fatigued technologies and ops teams, overwhelmed by today's market complexity," said Christian Kromann, COO at SimCorp "By creating a larger, more streamlined unit, we will better serve our clients' long-term goals and provide them a superior client experience."
Other areas set to benefit from the merger include the asset servicing partnerships model, SimCorp Dimension and staff training. Following the unification of cross borders units, employees will also receive career development support and expanded opportunities for mobility work, SimCorp said.
"The new EMEA unit delivers many exciting opportunities for SimCorp and I'm pleased to be leading such a significant initiative, and to work more closely with our talented and experienced teams across the region. Leveraging the scale of the merged unit and the breadth of rich solutions and services that SimCorp continues to innovate and deliver, we are now optimally placed to serve the European buy-side community," Engkilde commented.