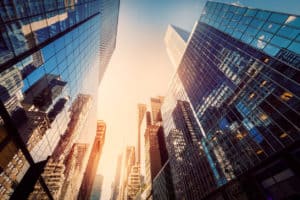 The chief operating officer at investment management technology provider SimCorp has been appointed CEO, replacing Klaus Holse who steps down after nine years.
Christian Kromann will become CEO from 2 September, as Holse remains at the company as a member of the executive management board for the rest of this year and then as a senior advisor until the second quarter in 2022.
Holse has led SimCorp as CEO since 2012. He was previously corporate vice president at Microsoft overseeing the firm's activities in Western Europe and a former senior vice president at Oracle Corporation.
"In his nine-year tenure, we have seen tremendous growth and significant value creation for our shareholders, and Klaus has been instrumental for initiating the ongoing transformation," Peter Schütze, chairman of the board of directors at SimCorp, commented.
Kronmann joined SimCorp as COO in August 2019 in a new position within the company. He had previously held senior positions at trading technology vendors including FIS and Sungard, and was most recently CEO of software provider TIA Technology.
"The Board has followed Christian's performance as COO for the past two years and we are pleased to have a strong and competent internal successor to take over the leadership of the company after Klaus Holse," Schütze added.
"Christian is an accomplished and respected leader with an impressive background from our sector, and his dedication to execution and strong client focus is what is needed to drive SimCorp's success in the future."
Last month, SimCorp expanded its partnership with Swiss exchange operator SIX to bring global reference, pricing and regulatory data to the buy-side using its investment management platform, SimCorp Dimension.
The integration extends an existing partnership between the pair who originally collaborated in 2019 to integrate SIX's Sanctioned Securities Monitoring Service into SimCorp's compliance manager module.