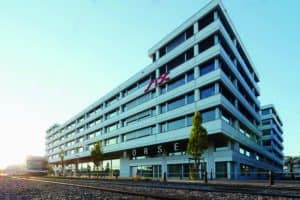 SIX and multi-asset execution and order management systems provider FlexTrade Systems have integrated global real-time market pricing and reference data from SIX into FlexTrade's Spark cloud-based EMS solution.
The integration will allow traders using Spark EMS to access and stream real-time global market data across various outputs including desktop, browser and API.
Using SIX API, combined with FlexTrade's Spark EMS solution, the new offering will provide an off-the-shelf trading solution that can help reduce time-to-market for new fund launches.
"SIX API has been developed to meet the challenges of an evolving marketplace, with flexible commercial models, and is part of our investment in a strategic technology program," said Shai Popat, head of product and commercial strategy, financial information at SIX.
"The close partnership we have developed with FlexTrade enables us to meet market demands quickly, ultimately benefiting our mutual clients. We are thrilled to be working with the FlexTrade team."
Earlier this year, investment management solutions provider SimCorp partnered with FlexTrade Systems to extend its order management system capabilities by incorporating the cross-asset EMS functionality of FlexTrade's FlexTRADER EMS.
SimCorp's partnership with FlexTrade Systems aims to meet increasing demand from trading teams for integration and collaborative workflows between their OMS and EMS solutions, alongside helping to optimise trading activities and to meet best execution obligations.
"Delivering choice to our clients and prospects with out-of-the-box integrations to a selection of market-leading propositions, such as SIX, is at the heart of the Spark EMS offering," said Adi Ornjavorac, general manager, Spark EMS.
"It ensures our clients can reduce time to market when new business requirements arise, delivering a competitive edge. Our new integration with SIX is ready for client deployment, and we look forward to further developing the partnership."