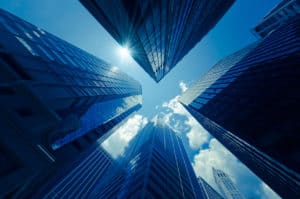 Tradeweb has announced that chairman Lee Olesky will retire from its board of directors at the end of Q2 , with Jacques Aigrain set to succeed him as chairman, effective 1 July.
Olesky co-founded Tradeweb in 1996 and officially stepped down as the firm's chief executive office in December last year after more than two decades of leadership at the company.
"Tradeweb is always evolving, and it's time for me to start the next chapter of my life knowing that the company is in good hands," said Olesky.
"The transition over the last year has been excellent, and I am thankful to have worked with so many world-class professionals on the management team, the board of directors and across the company."
Aigrain, who will succeed Olesky, has been part of the Tradeweb board since 2022 – initially joining as an independent director.
He has over 30 years' experience in the financial services industry, having held positions at Warburg Pincus, LCH Clearnet Group, Swiss Re and JP Morgan Chase & Co.
He currently serves as director of LyondellBasell NV and Clearwater Analytics. Previously, he served as director of LSEG, WPP and Lufthansa Group.
"Tradeweb is well-positioned to benefit from increasingly digitised markets," said Aigrain.
"I am honoured to succeed Lee Olesky as chairman at this unique moment, and I am delighted to work more closely with this very talented management team."