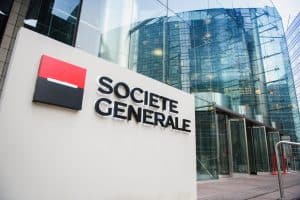 Societe Generale has confirmed the appointment of two co-heads of its global markets division as Jean-François Grégoire departs after just over two years in the position.
Sylvain Cartier and Alexandre Fleury will take over from Grégoire who is pursuing opportunities outside of the French institution. Both will retain their current positions as head of credit, fixed income and currencies, and head of equities and equity derivatives respectively.
Grégoire, who has been with Societe Generale since 1996, was appointed head of global markets in early 2019 as the firm outlined drastic cost-cutting plans across its investment banking and markets business, which has struggled in the past two years.
In November, Societe Generale confirmed plans to cut more than 600 jobs in France under plans to restructure and cut costs across its credit and equity derivatives structured business following huge losses on structured products in early 2020.
Societe Generale added that securities services and other divisions including risk, compliance, HR and communications, may also undergo cost-cutting restructures to improve operational efficiency.
"This new management structure of the market division, tighter and under my direct supervision, will allow to strengthen day-to-day cooperation, alignment and agility within global markets, which is essential for the proper execution of our strategic initiatives and the added value we provide to clients," said Slawomir Krupa, head of global banking and investor solutions at Societe Generale.  
"On behalf of the general management, I would like to thank Jean-François Grégoire for his contribution to the development of our markets activities around the world these past few years and, more recently, for overseeing the successful repositioning of the product range after the impacts of the crisis in 2020."