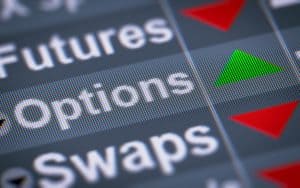 Options and mid-curve options based on three-month SONIA index futures have gone live at exchange group ICE through its ICE Futures Europe business. 
ICE claims it is the first venue to launch the SONIA options after confirming plans to launch the contracts in late October.
It first launched one-month SONIA futures in December 2017 and three-month SONIA futures in June 2018, which have since recorded a cumulative volume of more than £13 trillion notional. 
ICE SONIA futures trade alongside three-month sterling futures and options, with open interest standing at more than 17.6 million contracts.
ICE Futures Europe also facilitates trading in other alternative reference rates such as one month and three-month SOFR futures for US dollar derivatives, €STR futures for euro-denominated derivatives, and SARON futures for Swiss franc derivatives.
"ICE is where the market comes to hedge its exposure to Sterling-related interest rate risk and SONIA Options provide another tool to help the market transition from LIBOR and manage nonlinear risk," said Steve Hamilton, global head of financial derivatives at ICE. "Throughout 2020, open interest in SONIA futures has grown three-fold as increasing parts of the market utilise SONIA to express their views on, and manage UK interest rate risk."
The news follows ICE confirming in November that it had added dealer-to-client data from Tradeweb to its waterfall methodology for the ICE Term SONIA reference rates (ICE TSRR).
Also in November, the ICE Benchmark administration said it planned to consult on its intention to cease publication of Libor interest rates for sterling, euro, Swiss franc, and Japanese yen after 31 December 2021.