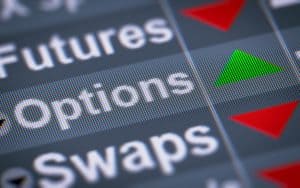 US exchange group ICE has outlined plans to expand its range of SONIA-based derivatives with the launch of SONIA options via ICE Futures Europe in December.
ICE Futures Europe will roll out options and mid-curve options based on three month SONIA index futures on 7 December, subject to regulatory approval.
ICE launched one month SONIA futures in December 2017 and three month SONIA futures in June 2018. The derivatives exchange revealed that since launching both products, cumulative volume in contracts has reached £11 trillion in notional, while open interest stands at a record £81 billion notional in three SONIA futures.  
"As markets take in the uncertain future of COVID-related stimulus policies, uncertainty around negative rates, and absorb economic outlook data, we have seen activity and open interest in three month SONIA futures grow to record levels," said Steve Hamilton, global head of financial derivatives at ICE.
"SONIA options will build on this success and provide a marketplace for customers to manage and express a view on nonlinear risk in the sterling alternative rates market."
SONIA is an alternative benchmark for UK sterling derivatives as Libor is gradually phased out. It is considered best practice as an alternative reference rate, following years of controversy and manipulation shrouding the Libor benchmark.
ICE Futures Europe also facilitates trading in other alternative reference rates such as one month and three month SOFR futures for US dollar derivatives, €STR futures for euro-denominated derivatives, and SARON futures for Swiss franc derivatives. 
Earlier this month, ICE launched a beta version of its GBP ICE Swap Rate for SONIA swaps through its ICE Benchmark Administration (IBA) business. IBA started publishing the beta version of the ICE Swap Rate for SONIA swaps following market feedback and consultation papers.