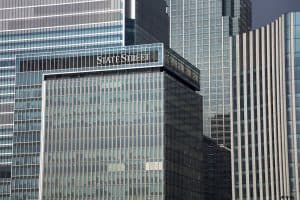 Boston bank State Street has appointed former long-serving BNY Mellon executive Nadine Chakar as head of its global markets business.
Chakar, who will join the firm at the end of March, brings more than three decades of global wealth and asset management experience and will report to Lou Maiuri, global head of State Street's Global Markets and Global Exchange businesses and Charles River Development.
In the role she will oversee all aspects of global markets' trading, product and operations platforms, according to a statement from the Boston-based custodian.
Chakar led the global asset servicing teams for Bank of New York Mellon as the global head of financial institutions and head of eCommerce strategy and research, and financial markets infrastructure. Her career began at State Street in 1987 where she worked for two years before joining its custodian rival.
Chakar's most recent role was at Manulife Asset Management where she served as the global head of operations for the Global Wealth and Asset Management division, overseeing more than 2,500 employees.
"We are focused on delivering exceptional products, service and solutions to our clients and Nadine's appointment is testament to that focus," said Maiuri. "I'm confident her expertise within the industry, her knowledge of global trading and operations platforms and her passion for trading will enhance our organisation. We are thrilled to welcome Nadine to our team."