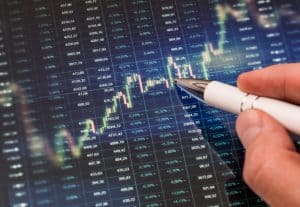 Fixed income and derivatives electronic trading firm TransFICC has appointed industry veteran Godfried De Vidts as its regulatory affairs advisor.
De Vidts is a recognised expert on European financial and political issues and has served in senior positions in the industry since 1972, most recently as director of European Affairs for NEX Group until his departure in October. 
He has been a member of various official working groups including the ECB Contact Group on Euro Securities Infrastructures (Cogesi); the ECB Macroprudential Policies and Financial Stability Contact Group (MFCG); and the ESMA Secondary Markets Standing Committee Consultative Working Group. 
"Financial markets are evolving rapidly, driven by market fragmentation and changes to regulation, De Vidts commented. "Many market changes begin in European and it is vital that firms fully understand these drivers and develop their securities accordingly. Joining TransFICC as regulatory affairs advisor was a straightforward decision for me, as it offers clients new and innovative technology for the changing fixed income market."
De Vidts added that the fixed income market needs a scalable connectivity solution, with more than 130 bond trading platforms already available globally and MiFID II causing a surge in electronic trading. 
TransFICC, which specialises in low-latency connectivity, secured a strategic investment from Citi in August last year and became the first external company to join the US investment bank's Innovation Lab in London. 
Speaking to The TRADE at the time TransFICC founder, Steve Toland, said that one of the major barriers to accessing new venues in fixed income, with currently more than 200 venue APIs in the market, is the time and costs of coding.
"TransFICC removes this as an issue, encouraging increased efficiencies for our clients, and facilitating increased integration of new venues. By working with Citi, we'll build an even better understanding of the banks' requirements as we continue to build out our product," he added.