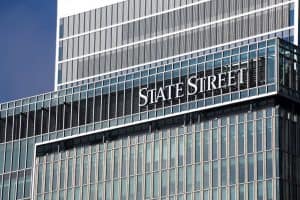 State Street has opened its exchange traded fund (ETF) trading platform to all asset managers and broker-dealers, even those that are not a custody client of the organisation.  
The bank said the Fund Connect ETF platform, which was previously only available to clients receiving securities services, will now be open to support all ETF issuers regardless of their service provider.  
The platform currently serves 37 asset managers and 77 authorised participants (APs) – otherwise known as market makers such as broker-dealers. 
"With connectivity to so many ETF sponsors and APs, Fund Connect ETF is well positioned to make the workflow even more automated and efficient, accelerating the creation and redemption process," said Nadine Chakar, head of State Street's Global Markets business.  
"This expansion is aligned with our firm's commitment to an open, flexible approach, as exemplified by State Street AlphaSM, which brings together the tools, services, insights and partners that clients need on a single platform." 
The development builds on State Street's recent expansion of its ETF servicing capabilities, with the platform now able to support all ETF trading jurisdictions across the globe including the US, Canada, Europe and Asia-Pacific.  
It also becomes the latest product within State Street's electronic trading platform suite, GlobalLink, to adopt an open architecture model.  
"Our platform is highly scalable because we recognise it's challenging for sponsors to build and maintain their own systems," said Gregory Fortuna, head of State Street's GlobalLink Solutions. "This is where we continue to add value for our clients- by constantly investing in our technology and developing new solutions that move the industry forward. We are proud of this milestone and the opportunity to service the ETF industry more broadly." 
State Street recently launched a new peer-to-peer repo trading service, giving its buy-side clients a broader range of direct trading capabilities within its agency lending business. The service would also be open to those hedge funds, pension funds and insurance companies that do not use State Street as their custodian.