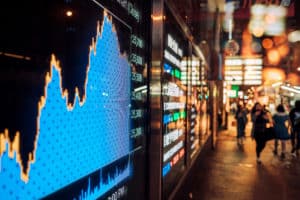 Symphony and AccessFintech have teamed up to extend data sharing, communications and workflow collaboration across their platforms.
The partnership combines Symphony's collaboration and communication platform with AccessFintech's data management and workflow network solution to expedite the resolution of discrepancies such as trade fails and mismatches in the post-trade environment.
The organisations represent two of the most talked–about start-up FinTech organisations in the securities services community in recent years, with both attracting investment and partnerships from some of the largest players in the industry.
Together they will look to help clients accelerate resolutions in trade exceptions with greater ease and efficiency, in light of regulations, new risk management controls and an expanding partner-firm ecosystem adding complexity to exception management resolution.
"We believe there is tremendous value in a joint proposition with AccessFintech," said Brad Levy, president and chief commercial officer, Symphony. "Our companies share a similar mission to enable more seamless collaboration and information flow across the financial community and this partnership furthers that objective." 
In a statement, the two organisations highlighted how an estimated 6% of trades fail and how resolving exceptions is "highly inefficient, forcing institutions to reserve capital on their balance sheets for incomplete and open positions".
To help solve this, AccessFintech's data management and workflow solution will integrate with Symphony's communication platform and user directory of over half a million financial services professionals.
Informed by details including role, title and location, Symphony's directory expedites identifying and connecting with ecosystem participants for exception resolution.
"Financial markets have reached a point where participants are ready to co-operate meaningfully with each other, in a way that was unthinkable a few years ago," said Roy Saadon, CEO of AccessFintech. "Our partnership with Symphony demonstrates that spirit of collaboration, both between us and amongst our clients. Cloud–based collaborative working is here. Operating securely and seamlessly, the partnership with Symphony will drive efficiencies and reduce friction and risk across the trade lifecycle."
Symphony's collaboration and messaging platform allows users and applications to share information in a secure and compliant way. In 2020, the company saw record growth with a 32% increase in monthly active users, and over 60 million messages sent every month.
Founded in 2014, Symphony has gained major investment during its first few years in business from financial institutions such as Goldman Sachs, JP Morgan and Morgan Stanley, among others.
Meanwhile, AccessFintech has created a network of participants sharing financial data and standardising workflows, with users utilising the network to collaborate on exception resolution, distribute data and onboard vendors to create a complete ecosystem for data and workflow management.
Since launch, AccessFintech has already gone live with five financial products and is in proof-of-concept or live testing with another six products.
Over the past six months there has been a 250% increase in settlement message volumes on the AccessFintech network, reaching 700 million a month in January 2021. The platform has raised $37 million in funding since 2018 from the likes of JP Morgan, Citi, Deutsche Bank and Goldman Sachs.