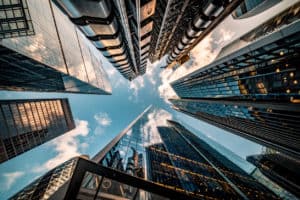 Compliance technology provider SteelEye has appointed a commercial director from LiquidMetrix after the firm recently confirmed plans to expand into the US.
Philip Lemmon joins SteelEye in senior sales position after previously being a part of the business development team at transaction cost analysis (TCA) provider LiquidMetrix.
Prior to LiquidMetrix, Lemmon worked at Abel Noser in EMEA sales and client services for its TCA and providing consulting on reducing execution costs for clients. He started his career at electronic agency broker E*TRADE where he oversaw the support desk for institutional clients.
"During a time of rapid transformation across the sector, I'm confident our clients will benefit from Philip's detailed knowledge of front-office technology and trade surveillance tools, and I look forward to working closely with him during our next phase of growth," Matt Smith, CEO of SteelEye, said.
The senior appointment follows two funding rounds in 2020 totalling $17 million for SteelEye in April, led by Fidelity International Strategic Ventures and Illuminate Financial, and US-based investor Beacon Equity Partners.
The firm said it would use the funds to expand into the US amid high demand for cloud-based compliance and regulatory oversight technology, new working conditions brought on by the pandemic, and challenges posed by regulation brought in across the region.
"SteelEye's solutions are truly unique and can add immense value to financial firms as the regulatory landscape continues to change and evolve," Lemmon commented on his appointment.