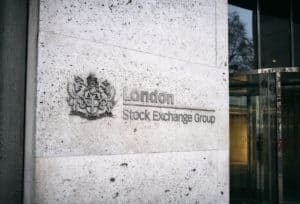 US-based brokerage StoneX has joined the London Stock Exchange (LSE) and its pan-European multilateral trading facility (MTF), Turquoise, as a member. 
The move will allow the London-based subsidiary of StoneX Group to expand its trading offering in cross-border equities and its cross-asset capabilities. 
As a member of LSE and Turquoise, StoneX can also provide more streamlined onboarding processes and comprehensive offering to its clients, including banks, institutions, family offices and retail traders. 
"Through its membership, StoneX and its clients will be able to benefit from access to LSEG's deep, international pool of liquidity and innovative trading services," said Dr. Robert Barnes, group head of securities trading and chief executive of Turquoise at London Stock Exchange Group. 
According to statistics seen by The TRADE last month, lit volumes on the Turquoise Europe MTF have soared since the venue was launched in the Netherlands post-Brexit. Lit average daily volume at Turquoise Europe increased by 10.1% from January to February and then by a further 20.5% from February to March.

Head of Turquoise Europe, Adam Wood, told The TRADE that the growth in the lit order book in the first three months of the year had been driven by its liquidity provision, retail participation and new demand from market participants for securities from the central and eastern Europe (CEE) markets.

"London Stock Exchange and Turquoise memberships are an important step for StoneX, not only to be able to more efficiently serve our local UK client base, but also to expand our global equities infrastructure and execute our broader corporate objective of delivering seamless access to the best sources of liquidity in every equity market," said Jacob Rappaport, managing director and global head of equities at StoneX Financial Inc.