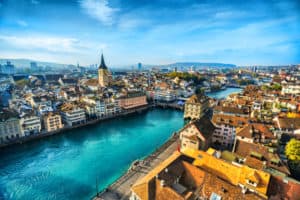 Swiss asset manager GAM has announced the appointment of former BlackRock managing director, Peter Sanderson, as its new Group chief executive officer.
Sanderson, who will take up the role on 1 September subject to regulatory approval, will replace current interim CEO David Jacob, who has been appointed as the Group's new chairman effective 1 October.
He will be responsible for "further simplifying the business and concentrating on areas of recognised expertise where GAM has competitive edge in order to put the business back on a growth trajectory," according to the firm.
Having joined BlackRock in 2006, Sanderson was most recently the buy-side giant's head of financial services consulting in EMEA, a role he first took on in 2012, and held prior positions including co-head of multi-asset investment solutions and chief operating officer for BlackRock Solutions in EMEA. Before joining BlackRock, Sanderson also had roles with Mondrian Investment Partners and KPMG.
"I am thrilled to be joining GAM and look forward to leading the business through its stabilisation and into renewed growth," commented Sanderson on his new role.
"With its specialist and distinct product offering, and the true independence of its investment managers, GAM is in a unique position in the asset management industry. I look forward to working with the talented and dedicated staff at GAM to continue delivering the products, services and returns our clients expect from us."
GAM recorded Group assets under management of CHF136.1 billion as of 30 June 2019, a decrease from CHF136.1 billion at the same time last year. The Group's investment management business recorded total AuM of CHF52.1 billion for H1 2019, down from CHF56.1 billion as of 31 December 2018.