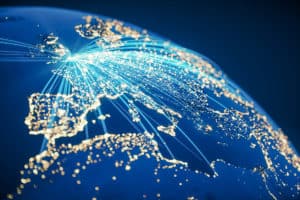 Messaging systems provider Symphony has confirmed it has hired industry veteran and former Goldman Sachs executive, Brad Levy, as it enters a new phase of growth.
Levy has been appointed president and chief commercial officer at Symphony, where he will be responsible for expanding the FinTech provider's commercial product suite for capital market workflows and services.
Prior to his role at Symphony, Levy was a partner at data and analytics specialist, IHS Markit, as well as CEO of MarkitSERV and global head of MarkitSERV's loan settlement and software services division. Earlier in his career, Levy served 18 years at Goldman Sachs, most notably as managing director and global head of Goldman's principal strategic investments group.
"Brad's unmatched experience within financial services, coupled with his inclusive leadership style and network make for a perfect combination as we enter our next phase of growth at Symphony," said founder and CEO of Symphony, David Gurlé.
Levy will continue in his role as chairman emeritus of FINOS, and as a member of the technology advisory committee for the US derivatives regulator, the Commodities and Futures Trading Commission (CFTC).
Symphony said that Levy's appointment has come at a pivotal time for the company, amid increased demand for secure and compliant integrated workflows continues to grow.
"The financial services industry has arrived at an inflection point, as technological developments and demand for expanded digital offerings call for true, industry-wide transformation," Levy commented. "From day one, I've admired how Symphony has evolved to meet the specific needs of its clients, and I look forward to working with David and the Symphony team to grow our community."
Last month, Deutsche Bank confirmed it was to become the first company to utilise WhatsApp for its employees through the Symphony platform. The investment bank has integrated WhatsApp into its communication channels through its partnership with Symphony, to chat with clients securely and at any time.