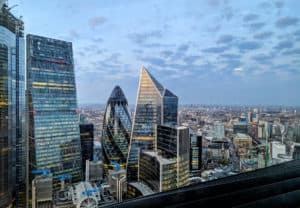 The TRADE is delighted to announce that experienced journalist Claudia Preece has joined the publication as its new senior reporter.  
As part of the role, Preece will work across the publication's range of channels including digital, print, multimedia, events and research.
She joins from IJGlobal, where she most recently held the role of European M&A reporter.
Preece's other positions have included co-head of legal directories at Gericó Associates, as well as senior research analyst and writer at Chambers and Partners.
She holds a BA (honours), Spanish and Politics from University of Bath.
"I'm looking forward to being part of such a vibrant team and bringing my experience in financial news and research to the role," said Preece.
You can reach Claudia at claudia.preece@thetradenews.com. 
Alongside the addition of Preece, Annabel Smith has recently been promoted to the role of editor of The TRADE, after serving as senior reporter for a year and eight months. Smith originally joined the publication as reporter in June 2020.
"I'm delighted to welcome Claudia to the editorial team at an extremely exciting time for our publication," said Smith. "Her wealth of experience makes her the perfect fit to continue our trajectory of growth as the leading publication in our space."
Smith will lead a team consisting of newly joined senior reporter, Claudia Preece and reporter, Wesley Bray. Will Canny also continues to operate as a freelance contributor for The TRADE.