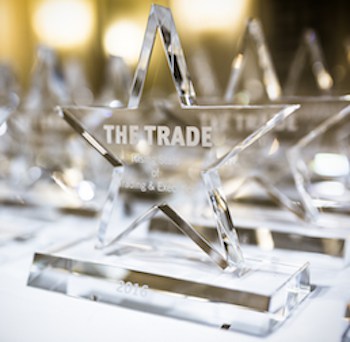 Following an industry nomination process and extensive market research, The TRADE's Rising Stars of Trading and Execution is back for its third year, recognising 40 of the most promising up-and-coming talents in trading.
The Rising Stars event will be held at Simpsons in the Strand, where each Star will be presented with their award, before being invited to The TRADE's Leaders in Trading event on 25 October at The Savoy hotel.
Profiles on each Rising Star will also be published on our website and featured in our magazine following the awards ceremony. 
Congratulations to those listed below:
Paul Gruntjes, senior portfolio manager derivatives & hedging, Aegon Asset Management
Michael Vasselin, head of fixed income credit trading, Aviva Investors
Lucienne Lao, trader, Axa Investment Managers
Jamie Solomons, head of dealing, Blackfriars Asset Management
Robert Mitchelson, head of rates trading, EMEA, BlackRock
Chris Limentani, equity and derivatives trader, BlackRock
Derek Flynn, global head of equity execution, Bluecrest Capital Management
Sujay Shah, senior portfolio manager, global rates, BMO Global Asset Management
Nicolas Forest, global head of fixed income, Candriam
Vincent Minichetti, trader equities, FX and derivatives, Candriam
Paul Jefferys, head of CLB trading and quantitative portfolio manager, Citadel LLC
Timo Barry, head of options trading Europe, Citadel Securities
Bertie Allan, international portfolio & electronic equity trader, Cowen Group
Frances Ritter, trader, Dimensional Fund Advisors
Victoria Kelly, head of European trading, Fidelity International
Tom Stevenson, equity trader, Fidelity International
Matt Wood, head of trading and research technology, GLG Partners
Lindsey Read, equity trader, Goldman Sachs Asset Management
Tom Johnston, head of trading operations, GSA Capital
David Ketley, head of dealing, Harmonic Capital
Jonathan Lee, head of credit trading, Hermes Investment Management
Craig McLeod, head of fixed income dealing, Investec Asset Management
Joeri Wouters, buy-side dealer, KBC Asset Management
Anne-Kirstine Moller, portfolio manager, LGIM
Ed Wicks, head of equity trading EMEA, LGIM
Martin Hendry, global equities, fixed income, derivatives and FX trader, Liontrust
Liam Stone, equity trader, Lombard Odier Investment Managers
Mihir Choksi, senior trader, Louis Capital Markets
Daniel Baddley, senior derivatives trader, Man AHL
Sarah Concklin, sales and trading, Millennium Europe
Tommy Chung, head of derivatives, Nationwide Building Society
Anish Shah, senior fixed income dealer, Old Mutual Global Investors
David Vickers, managing director, multi assets, Russell Investments
Guy Alcock, trader, Schroders
Matthew Steer, senior derivatives dealer, Standard Life Investments
Graham Sorrell, head of equity, currency & derivatives trading EMEA, State Street Global Advisors
Paul Cable, head of international fixed income trading, T. Rowe Price
Hywel Franklin, head of thematic equities, UBS Global Asset Management
Stephane Marie Francoise, vice President, senior equities trading, Unigestion
Katie Ramsey, portfolio manager/trader, Vanguard
Pasi Hyttinen, head of fixed income and portfolio manager, Europe, Vanguard