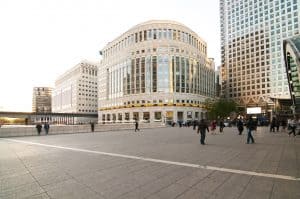 Thomson Reuters has confirmed plans to rebrand its financial services and risk business following the closure of Blackstone's purchase of a majority stake in the company.
The Thomson Reuters Financial & Risk segment will be renamed Refinitiv once the transaction with Blackstone is completed during the second half of this year. Tthe company said the new name was created based on feedback from clients and industry influencers.
David Craig, president at Thomson Reuters Financial & Risk and future CEO of Refinitiv, commented that the business has a rich history and reputation and it was important that the new name celebrated the pride in its legacy.
"We see a future defined by an accelerating speed of change, where technology-led automation will not only continue to see the rise of smarter machines but also the rise of more productive and smarter humans," Craig said.
"As we innovate with our customers and partners at the intersection of data, technology and financial services, we firmly believe in a trusted financial system that empowers smart and sustainable investment and financing."
Thomson Reuters added that its flagship Eikon and Elektron desktop platforms will continue to be a pivotal part of the business.
Blackstone announced its decision to take a majority stake in Thomson Reuters Financial & Risk in January this year, which will see Thomson Reuters sell a 55% interest in the business and retain a 45% stake.
"The F&R division has tremendous assets, including a world-leading data business, essential risk and compliance solutions, OTC trading venues, wealth management software, and a strong desktop business," Martin Brand, senior managing director at Blackstone said at the time.
"The partnership with Blackstone provides an opportunity to increase efficiency and accelerate revenue growth through innovation and focus on creating uniquely compelling products for F&R's customers."