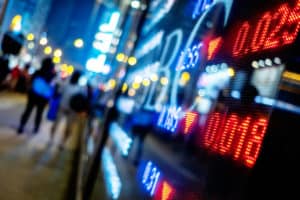 Trading systems provider TORA has expanded its order and execution management system (OEMS) fixed income trading capabilities with the London Stock Exchange group's MTS BondsPro.  
TORA has integrated the LSEG's electronic bond trading platform with its OEMS to allow market participants to electronic trade bonds from the OEMS in the MTS BondsPro platform.
TORA's clients can use the OEMS to see the full depth of the market for each bond, execute orders, and monitor execution progression from the system.
MTS BondsPro supports trading in more than 20,000 corporate and emerging market bonds via its anonymous all-to-all order book and provides access to over 100 liquidity providers with over 600 buy-side and sell-side firms
"The new partnership is a great addition for our clients looking to access more sources of credit bond liquidity," said TORA managing director, Chris Jenkins.
TORA added that its integration with MTS BondsPro will also help all asset managers and traders experience optimal straight through processing (STP).
"Integrating with TORA's advanced OEMS is very exciting for the MTS BondsPro business, as it makes liquidity via our platform more widely available to the market and easily accessible to TORA's global client base," said head of MTS Markets International, David Parker.
The partnership with MTS follows a series of improvements TORA made to its OEMS system recently. Earlier this month, the trading systems vendor expanded its OEMS platform to support fixed income trading activities.
TORA'S OEMS now offers coverage across government, sovereign, supranational, agency, investment grade corporate bonds, high yield, emerging markets, covered bonds, and municipal bonds. This adds to the system's existing coverage of fixed income futures, options, and ETFs.