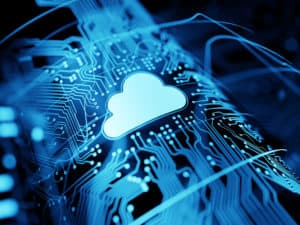 Post-trade and derivatives provider Torstone Technology has outlined plans to increase its company headcount by 30% in the next year after seeing increased demand for cloud services due to the market volatility.
Torstone said market participants had looked to accelerate their adoption of cloud technologies and automated solutions amid more volatile market volumes and trading conditions.
The technology vendor added that it had achieved almost 100% overall service availability for clients during the more volatile period via its post-trade platform.
"We are excited by the significant growth we have been able to achieve in 2020 and our increased investment plans for 2021. We plan to build on this success in the coming year to bring new products and solutions to our existing clients, as well as enter new markets," said Brian Collings, Torstone Technology chief executive.
The plans to increase the headcount at Torstone follows a series of new hires across its global offices throughout 2020.
Donal O'Brien joined Torstone in the UK to oversee global pre-sales bringing with him 30 years' experience in the post-trade space in Europe, the US, and Asia, having previously worked at GBST and Broadridge.
Alvaro Del Pino Aguilera also joined as head of sales for Iberia after several senior positions at including AxiomSL and SunGard/FIS, while Suki Dewan joined Torstone as head of sales in Canada with experience working at Fidessa, SS&C, and State Street.
Torstone has also expanded its sales team in Asia, with Hidetoshi Kobayashi appointed head of sales for Japan to accelerate the firm's growth in the region. He previously worked for 12 at Finastra with bank and broker clients.
The new appointments will support Torstone's growing client base. In November, Credit Suisse automated its post-trade operations for its institutional equities trading business in Canada with the Inferno platform.
"We are mindful of the unprecedented pressures faced by financial services firms and their employees across the globe and we remain committed to helping our clients reduce costs, minimise risk, and drive efficiencies as we adjust to a new operating environment that is increasingly suited to cloud-based solutions," added Collings.