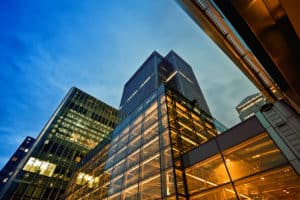 TP ICAP has expanded the senior management of its post-trade risk management business, Matchbook Credit, with two hires from fixed income trading platform provider Tradeweb.
David Everson has joined the interdealer broker as head of Matchbook Credit EMEA alongside Rosie Wood who also joined the post-trade division as sales and liquidity manager.
Everson will be responsible for building the firm's growing portfolio of optimisation products to cover fixed income and emerging markets across EMEA, TP ICAP confirmed.
Prior to his role at TP ICAP, Everson spent over four years with Tradeweb as head of Credit Sweep Europe where he was responsible for projects such as its all to all anonymous trading protocol, and a portfolio trading tool for the buy-side. Everson also served as a broker for cash and CDS on the bank capital desk at GFI Group for over 10 years.
Wood joins Everson at the Matchbook Credit business as sales and liquidity manager after 10 years with Tradeweb, most recently as vice president for credit product. She also worked as a vice president for Dealerweb sales at Tradeweb.  
"David and Rosie have joined TP ICAP to drive further product development and manage the deeper technical integration with our clients in the credit space," said Mark Russell, chief commercial officer for credit at TP ICAP. "They will grow Matchbook, our risk management solutions business, which was launched to complement our existing credit business and expand the services we offer to our clients."
The appointments follow news last week that TP ICAP has entered into advanced discussions to acquire institutional trading network, Liquidnet, for up to $700 million. TP ICAP said discussions are on the purchase of the entire issued share capital of Liquidnet and its subsidiaries for between $600 million and $700 million.