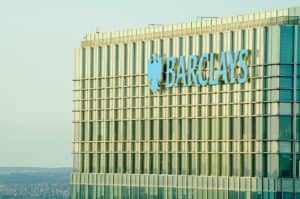 The head of electronic equities and quant prime services product for Europe at Barclays is set to leave the UK investment bank after more than eight years, The TRADE understands.
Nej D'jelal will depart Barclays for a more senior role with another investment bank, sources familiar with the matter told The TRADE. A spokesperson at Barclays declined to comment on his departure.
D'jelal joined Barclays from Goldman Sachs in 2012 and has held multiple senior roles in the electronic equities trading business at Barclays, mainly overseeing products for electronic equities and most recently also for quantitative prime services in Europe, the Middle East, and Africa.
During his time at Barclays, D'jelal was key in developing the bank's equities trading platform following a major revamp of its smart order router and the launch of several new algorithms at the end of 2018.
In 2016, D'jelal co-founded the not-for-profit organisation Plato Partnership, which aims to add efficiencies to the equities trading landscape with new products, platforms, and services. He also co-founded HEROES, a charitable initiative aimed at aiding NHS workers that are on the front-line battling coronavirus in the UK, earlier this year at the height of the pandemic. 
D'jelal's parting marks the latest in a string of high-profile departures for the electronic equities trading division at Barclays, many of whom have since joined rival bank Citi.
The TRADE revealed in November that Citi hired head of execution sales at Barclays, Matthew Cousens, as EMEA head of platform sales. Cousens spent just over a year with Barclays before his move to Citi. More recently in June, Graham Wayne also left the bank to join Citi, after more than three years working at Barclays in electronic equities products in Europe.
In April, The TRADE also revealed that Barclays had hired Rupert Fennelly, the former co-head of European electronic trading at Morgan Stanley, as its new EMEA head of electronic equities sales and coverage.