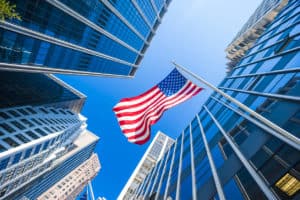 Interdealer broker TP ICAP has launched its electronic trading solution aimed at reducing residual risks in fixed income portfolios in the US market.
Matchbook Rebalance runs matching sessions for traders to clear up unwanted positions and mitigate secondary risk in fixed income portfolios.
The platform uses TP ICAP's proprietary dark pool technology to reduce information leakage by ensuring the details of orders and trades are closed. Clients can also choose what they want to trade, with price parameters, by uploading their entire portfolio onto the platform.
TP ICAP said the platform is currently available across high yield and emerging markets bonds, however, confirmed plans to launch investment grade products later this quarter.
"Our network of corporate bond and emerging market traders is one of the largest in the US, and through Matchbook Rebalance we're able to offer a high-quality risk mitigation solution," said Fausto Serrano, head of eCredit and Matchbook Rebalance Americas.
"Our business is focused on electronification and, through innovative platforms such as this, we're able to make trading easier and more effective for our clients."
Matchbook Rebalance was officially launched by the interdealer broker in November last year, joining TP ICAP's growing post-trade risk management portfolio.
"This platform helps eliminate the time-consuming task of trading residual risk, providing our clients with a fresh turnover and a cleaner balance sheet; allowing them to spend more time focusing on client flow and less time on admin-heavy stale positions," said Mark Russell, chief commercial officer of TP ICAP Credit, in November.