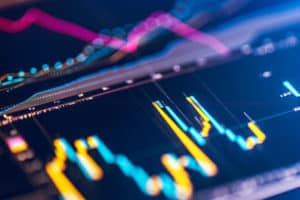 TP ICAP has appointed two senior sales heads for its data and analytics division as the interdealer broker looks to grow its client base and revenue streams.
As part of the new appointments, Jeff Missimer joins TP ICAP from Bloomberg Polarlake as head of sales for the Americas and Rhys Spencer has been promoted after 10 years with the company to head of sales for Asia.
Missimer will be based in New York and brings 25 years' experience in the buy-side, energy and commodities space to the sales team at TP ICAP Data & Analytics. At the same time, Spencer has spent the past decade working with the firm's clients in Asia Pacific, and will implement a talent acquisition strategy in his more senior role.
TP ICAP said the sales leadership changes will support its aim to diversify and grow its data and analytics business, with the team's immediate focus being to assist clients with risk management and total cost of ownership via its suite of services, including the Bond Evaluated Price tool and SURFIX market data API.
Missimer and Spencer join Lisa Ward, head of sales for Europe, the Middle East and Africa (EMEA), and Jonathan Cooper, global head of sales in TP ICAP's global sales team.
"Providing clients with insight from our unique data-led solutions is essential in helping them to make better-informed investment decisions and to meet their regulatory requirements" said global head of sales at TP ICAP Data & Analytics, Jonathan Cooper. "Alongside Lisa, appointing Jeff and Rhys strengthens our global sales coverage, enabling Data & Analytics to better anticipate and meet more of our clients' needs over time."